3 Tips for Organizing Your Charlotte Home with Smart Controls
Caring for Kids and Aging Parents in a Smart Home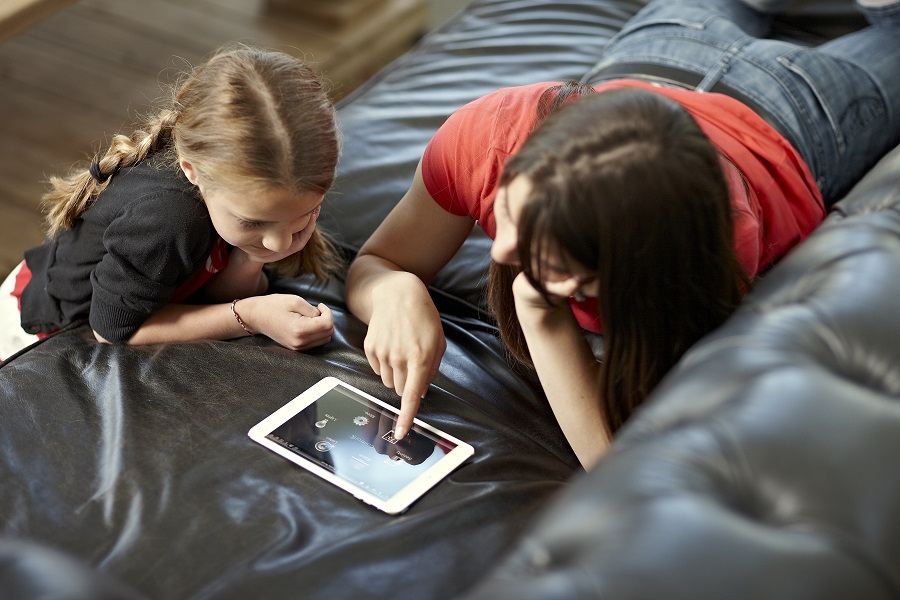 If you have kids or take care of elderly relatives, life can become quite hectic. Additionally, if you have a demanding job or busy schedule throughout the week, managing your home is the last thing on your mind. Smart home automation definitely comes in handy when raising a family. You can save more money for your kids' futures with an energy management system, keep your Charlotte home secure with remote controls, and keep the kids (or grandparents) on a routine schedule. Keep reading this blog to discover our tips on organizing your North Carolina home with smart home controls.
SEE ALSO: How Can Smart Home Automation Improve Your Concord, NC Residence?
Morning Routine
After a long holiday break it can be difficult to get everyone back on schedule in the morning. Use your Control4 smart home to get your kids up quickly and on time without the hassle. Use your multi-room audio system to play wake-up songs at 6:30 a.m. to get the house moving. If you have young kids, choose a Disney playlist or if you have teenagers pick their favorite album. Each room can be customized so waking up is fun and not a hassle. Include motorized shades in your wake-up scene to let in the morning sun too. Add in house lights, video, and HVAC to create the right environment for starting your day right. If the kids aren't ready to go to school by 7:30, hit an "alert" button on your phone to make their bedroom lights flash to let them know it's almost time to leave for school. If you have Control4's HD intercom system, you can also communicate with your kids upstairs and tell them they have five minutes to move it or else!
After School Routine
Perhaps your kids have after-school activities planned, but on those nights when they get home from school earlier in the afternoon, keep them on a schedule using automation. First create an after-school scene that helps everyone stick to the plan and meet daily goals. As soon as you walk in the door, the security system disarms, the lights turn on, but the TV stays off! It's homework time. Create parental settings using a smart remote so they can't turn on their shows until they're done with their assignments. After they're done, you can turn on the fun right from your phone. When it's time for dinner, hit "dinnertime" on your wall keypad, and the lights will flash in the house to let everyone know it's family time around the table. Whether you are playing with the kids, helping them focus on their school work, or getting them ready for bed, your smart home can help keep everyone on schedule.
Caring for the Elderly
Programming a smart home for aging parents or grandparents is quite different from raising kids. Even though safety is a top priority for both, their routines will be different. Whether the family member has their own home nearby, or is living with you, we can help you create smart home scenes that meet all their needs. For example, if your dad has to take medication every day, set up alerts that remind him at exactly the right time. You can even use sensors and surveillance cameras to keep an eye on him and make sure he is up and moving every day. One of the reasons why we love Control4 so much is that it's easy to use for everyone. So even if your grandparents abhor new technology or have difficulty understanding it, they can still use the system with a little hands-on training.
There are so many scenes you can create with a Control4 smart home system. To get started with us, click the link below! We'll help you customize your home for every season of life.