4 Ways A Home Golf Simulator Will Help Lower Your Handicap
Practice Anytime in the Comfort of Your Home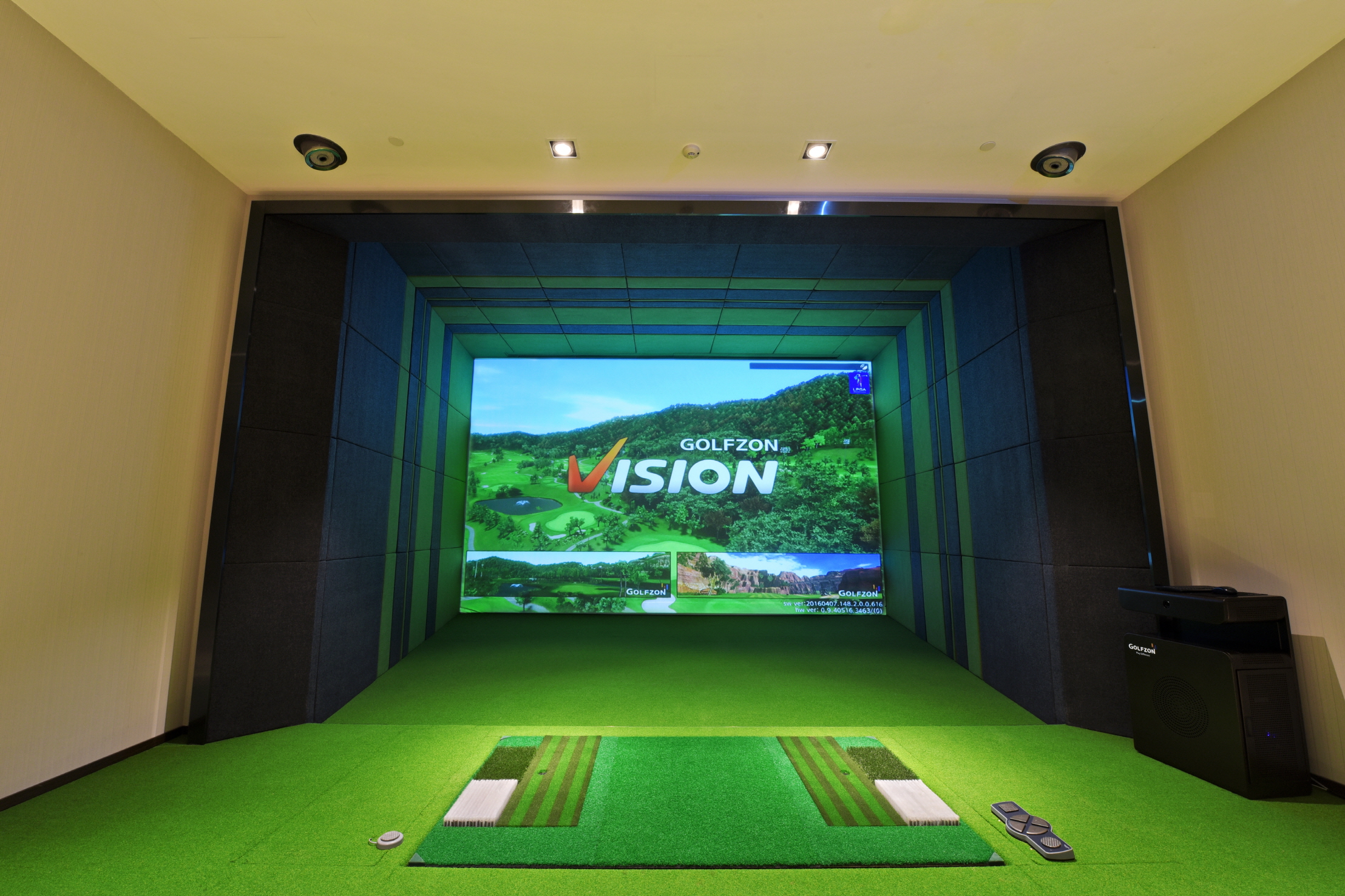 There's nothing like a beautiful day on the green with friends, but in sweltering summer heat or under stormy weather, your golf plans may get put on hold. But practice makes perfect, and to get in the most time on your swing, a home golf simulator is an excellent option to lower that handicap. Like a bowling alley for golfers, a home golf simulator lets you work on your game offseason in private or over drinks with friends and family.
If you're curious about adding a golf simulator to your Charlotte, NC home, continue reading below to discover four ways it will perfect your swing.
SEE ALSO: Top 4 Benefits of A Golf Simulator in Your Home
Use Your Own Equipment
Unlike other indoor sports videogames, a golf simulator allows you to use your real clubs and balls. With lifelike image quality on the screen that reacts instantly to your motions, it will give you a better feel for how your gear operates at different approaches. Since you're using your own club, you won't feel any difference between the mat and the real course.
Instructional Aid
Many professional golf simulators include an educational component that will track your club head's movement as it approaches the ball. The information will provide an analysis of your swing and suggest methods to improve. Common statistics include swing tempo, club head speed at impact, face angle, path, ball speed and launch angle. It's like having your own golf coach right at home!
Trial and Error
Your golf simulator will also allow you to test out tips and see how they perform without any consequences. For example, you can try lowering the tee and swinging to see how well you hit. The ability to try different things and make adjustments without the fear of a double (or triple) bogey is one of the most significant advantages. Test out various tactics, then take it to the course!
Play More Often
Because you won't need to book a tee time, pack up, and drive to the golf course, you'll be able to practice on a whim anytime with a simulator. With your clubs and balls waiting for you by the screen in your media room, all you'll need to do is turn it on and start. Have an hour to spare before dinner? A half-hour on your lunch break? Golf time is anytime with a simulator at home.
After an offseason with your home golf simulator, you'll be a pro the next time you step onto the green. To find the right simulator, projector, mat and more for your needs, The Integrated Home has you covered.
Give us a call at (704) 412-4040 to get started today or contact us online here!