Create the Perfect Space for Entertainment in Your Home
A Media Room Installation Sets the Stage for Your Favorite Films and Shows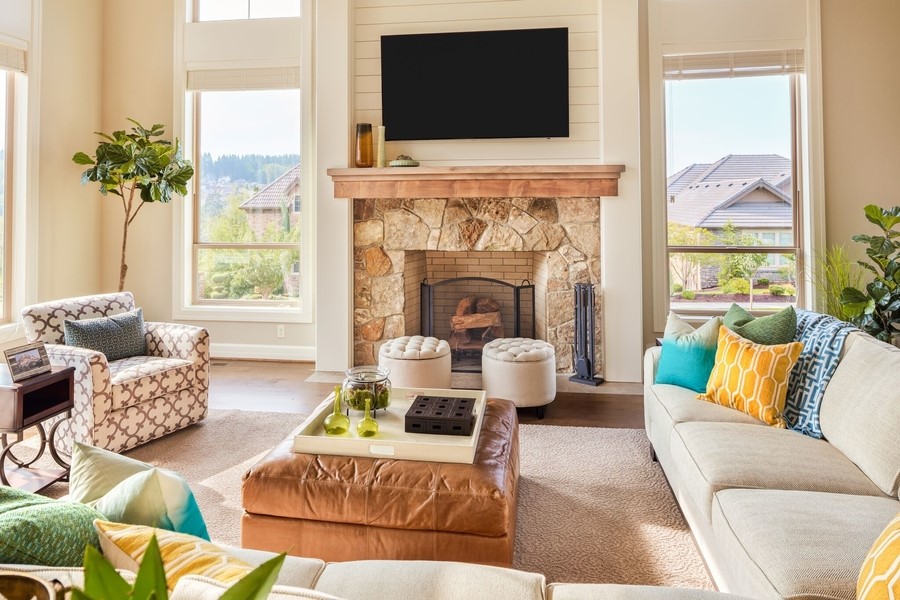 There's nothing better than coming in for the night after a long day of work and catching up on your favorite TV show, or hosting a movie night for friends and family at the end of the week. But to make the most of these fun events, you'll need an entertainment system that is way above average.
That's why a media room installation for your Lake Norman, NC home can elevate your entertainment like never before. With the right audio-video components and technology in place, you'll never be able to go back to watching your films and shows the same way again!
Keep reading below to learn about the many advantages of bringing a quality, multi-purpose media room to your living space, and how you can utilize yours to entertain both your friends and family.
SEE ALSO: TAKE YOUR GAMING TO THE NEXT LEVEL WITH MEDIA ROOM DESIGN
Incomparable Audio-Video Technology
Your media room is where you'll be spending lots of time enjoying a binge-worthy TV series with family, or watching your favorite sports team score big. The kind of AV equipment you have installed is crucial in making or breaking the space.
A 4K resolution smart TV will transform how you watch every film and show. With a sharp and vivid display, you can catch every movement in a scene and every detail of every play. The life-like picture quality will make you feel like you're right there in the middle of the action, and immerse you in the movie or show.
With high-end audio from your in-ceiling and in-wall speakers, you'll feel completely enveloped by your media – just like in a movie theater, but right in your own home. This is how every bit of your home entertainment should be experienced.
It's easy to make your house the place to be for every premiere and big game!
A Multi-Purpose Space
A proper media room installation should help the space function as a multi-purpose area that will be ready for entertainment at any time – but can also provide a space for hanging out and relaxing.
A media room's versatility is one of its major perks. And all the AV technology mentioned above can also be incorporated seamlessly into the room with clever hidden technology.
Those beautiful 4K screens can easily hide behind a wall panel that displays art or a picture in its place when it's not in use. Or install a smart mirror TV to make the room look bigger and more elegant. Then with a press of a button, your screen can make its true appearance – ready to stream a film for guests or just your family!
Your in-ceiling and in-wall speakers will be nearly invisible, while still providing high-quality sound and audio for your media. Then when you're ready to turn them off, no one would ever guess that unparalleled audio equipment is installed in the room.
This is why a multi-purpose media room is ideal – you can make the space anything you want, and best of all, it will still always excel as a place for your media and entertainment. The whole system is easy-to-use as well, as you or your friends can simply pick up your smart device, a touchscreen, or a universal remote to manage the entire experience.
Make your favorite media easily accessible in your own home with just a press of a button! Want to learn more about the best media room installation tips for your space? Give us a call or fill out our contact form to schedule a no-obligation consultation with us. Our team would love to hear from you!