How to Create the Best Cinematic Experience for Your Clients
Why Working with a Home Theater Company is Essential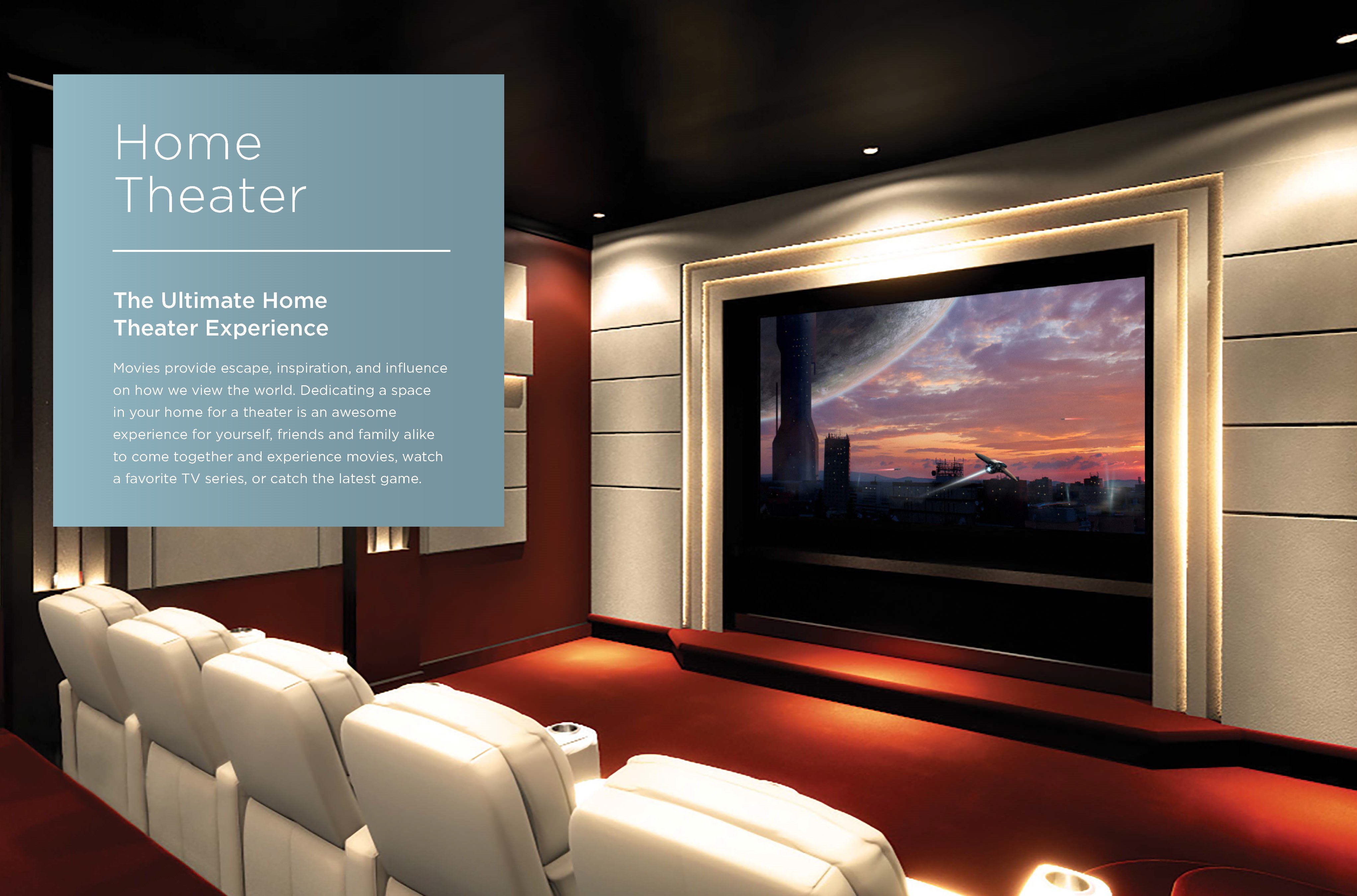 A dedicated home theater can transport an audience to a brand-new world entirely, whether it's screening a beloved action movie franchise or a new binge-worthy TV show. Regardless of what they're watching in their home theater, homeowners are more open to installing an upgraded cinema in their smart home.
So as a builder or architect, your task is to create oppurtunities to incorporate the best smart technologies possible. But where do you even start when you are faced with creating a space for your client's theater installation?
No matter if you're building a new construction or upgrading an existing house, having a trusted team of professionals on your side is crucial to the success of your building projecy.
One way to ensure you bring superior home cinemas to your Charlotte, NC projects is by working with a home theater company like The Integrated Home. Your next project will run smoothly and effectively from start to finish.
Keep reading below to see how we keep any installation plan on track and give your clients the home theater they've been dreaming of.
SEE ALSO: EDUCATE YOUR CLIENTS ON THE HOME THEATER INSTALLATION PROCESS
Working with Professional Experts
Learning the advanced characteristics and properties of every theatrical smart technology can be incredibly overwhelming. And translating that back to your clients is even more daunting!
We understand – and that's why leaving the technical aspects of your project to a home theater company lifts a huge burden off of you and allows you to focus on your work. The building and construction elements are what you do best, and we will take on the actual installation as the project progresses.
Our professional team has the needed expertise and wisdom for all types of installation projects, so you won't have to learn the basics of it all overnight. We're there for not only the installation, but also to answer any questions you or your clients may have.
Our team has the best advice regarding new technologies and recommended products for the home theater space. Previous experience has let us know what will work and what won't – so you can give your clients the best results the first time around.
Will Keep Everyone in the Loop
With designers, architects, and installers all working together on the same project, things can get a bit confusing – and no doubt, miscommunication is bound to happen.
That's why our team is dedicated to keeping everyone on board on the same page, and continually striving to meet your client's envisioned goals.
Before any pre-wiring or installations occur, we'll make sure everyone knows the plan and give everyone involved a chance to make changes or discuss potential obstacles. Your clients will also have the opportunity to make adjustments or provide further input.
Constant communication is what keeps the project on course and helps minimize possible hiccups down the road. Effectively working together is all part of the process with a team of professional theater installers.
Want to learn more about teaming up with a home theater company like The Integrated Home? We work with you and your clients to make your project-build seamless. Give us a call or fill out our online contact form to schedule a no-obligation consultation with us. We'd love to hear from you!