Ring in the New Year with Smart Home Automation
Advanced Technology Elevates Your Property This Season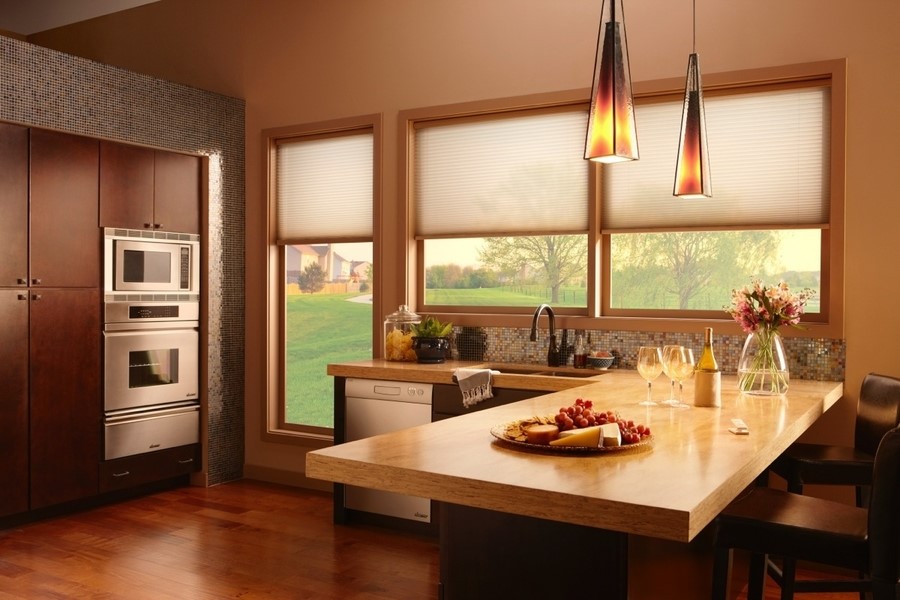 With 2018 coming to a close and the new year right around the corner, it's time to start thinking of the new smart technologies and features to bring into your home.
Upgrading your smart home system will not only make daily life easier in your Charlotte, NC living space but will enhance every component of your house from top to bottom.
Whether you are looking to upgrade your home security, your entertainment room, or even your full kitchen, the home automation upgrades we've listed in this blog will take your property to the next level in 2019. Check out the smart solutions mentioned below to make the best decisions about which to bring into your space. This year make your resolution to create a unique, smart space for you and your family!
SEE ALSO: UPDATE YOUR CHARLOTTE HOME WITH THESE THREE TRENDS

Security Features that Eliminate Any Worry

Integrating a smart security system as part of your home automation gives you peace of mind, whether you're stepping out the door for your daily commute or heading off on a week-long winter skiing vacation.
Imagine easily arming and disarming your safety alarms from your phone. Smart technology makes securing your home a breeze. But to ensure that your entire property is well taken care of and that you keep intruders far away at all times – these security upgrades are the perfect next step.
Installing smart locks in your exterior and interior doors lets you determine exactly who is entering and exiting your premises at any given moment. Now you can have neighbors or friends come in and check in on your pets or plants, and you'll be able to unlock your front door remotely from your phone from wherever you are – or simply give them a code that will open it just for them.
Keep certain rooms inside the house off limits with the automated locks and simply secure your whole home once your neighbor leaves. By placing top-notch surveillance cameras throughout your property, you can also have a camera alert your phone when your neighbor has arrived and left – making it easy for you to control the locks and stay in the know about who is in your house.
Surveillance cameras offer you real-time footage of your home's every corner and angle. You can zoom, pan, or tilt your cameras right from your phone so that you get just the right coverage. Watch the videos live or save them to your smart device to watch later.
Security upgrades like these mitigate unnecessary stress when you leave your home and allow you to enjoy your time away in 2019.
Entertainment & Comfortability

The new year is a great time to improve your whole entertainment and relaxation space. Whether it's a theater or a media room you are looking into, there are plenty of options for elevating this part of your home.
If you have a media room setup, consider transforming it into a multi-purpose space. 4K projectors or flat screens that lower from the ceiling, mirror TVs, or panels that slide over a screen to show off artwork are great ways to keep your superior smart technologies in the room – but to hide them when not in use.
High-end in-wall and in-ceiling speakers are also great installations that envelop you in flawless sound and audio, but won't hinder your existing décor or designs. Add comfort and convenience to every space by upgrading with advanced smart technologies and solutions.
All it takes is just a press of a button, and your automated features appear or disappear depending on what you're using your room for. Keep the sun out of your eyes while you relax with automated blinds. Prepare to watch a movie with friends and family by setting your motorized shades to lower and your lights to dim completely when you press the "movie night" scene in your system. Press the "morning" scene for the shades to open fully to let the natural lighting in when you wake up. It is easy to integrate your lighting and shading control into every room.
Want to learn more about bringing upgrades to your smart home system this new year? Give us a call or fill out our online contact form to schedule a no-obligation consultation with our team. We'd love to hear from you!