Whole House Video Systems for the Ultimate Sports Fan
Enhance Your Experience Watching Sports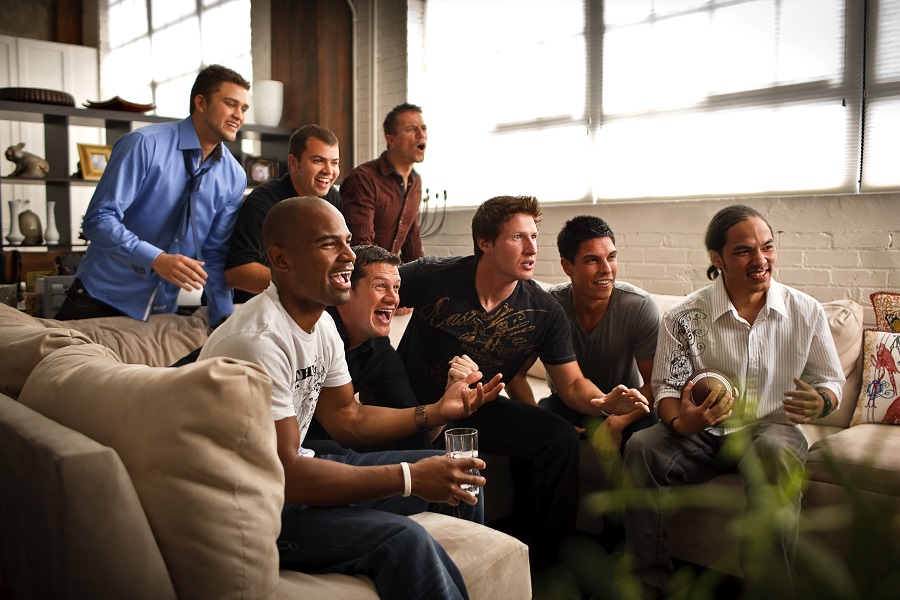 Whether you're a big Charlotte Hornets fan or look forward to the Duke vs. Carolina basketball games all year, a professional whole house video system can enhance your experience watching sports at home. Instead of going to the local sports bar, create your own custom sports den for enjoying those big games. A custom home theater, media room, or even a bigger TV with a quality sound bar can serve as the perfect environment for cheering on your team. Keep reading to discover how you can tailor your home with the best video system for all your favorite sports events.
SEE MORE: Access More Content in Your Home with a Whole House Audio/Video System
Watch Multiple Games at Once
There are few places where you can watch baseball, football, and basketball at once. Most sports fans go to a local bar, but why go out all the time when you can catch multiple games at once in the comfort of your own home? A video wall would be the best setup for you--multiple TV screens installed next to each other to form one giant display. You can play six games at once or one on all of them to make a massive image. A professional can install exactly what you want and customize your home to your individual preferences. And, since you are in complete control, you don't have to ask the bartender to change the station. A smart home system will make it easy for you to switch between games at any time.
Enjoy the Action on the Biggest Screen
There's no better way to immerse yourself in the action on the Carolina Panthers field than with a giant screen. Match a 4K Sony projector with a versatile screen from Screen Innovations to get dynamic, larger-than-life images that let you take in every little detail. If you want to enjoy the game in your living room, we have screens that prevent glare you can use in the middle of the day. We also have outdoor systems that display vivid color and crystal clear picture in the bright, mid-day sun. Whether you want to add a big screen to your basement or outside on the patio, we'll work with you to install a setup that works best and delivers a beautiful picture.
Get Immersed in the Action with Surround Sound
If you like the sound of cheering fans in the stands and the excited play-by-plays from the announcers, a surround sound system will give you an immersive experience that makes you feel like you are right on the sidelines. We'll install in-wall and in-ceiling to achieve a full immersive sound experience that will keep you glued to the screen.
Save Favorites with the Control4 Remote
Bring it all together with a smart system that caters to your personal lifestyle. The Control4 universal remote for example allows you to create your own favorites buttons with the sports channels or services you use most and adjust the lights, shades, and more from the same device. You won't have to fiddle with multiple remotes or even get up to change the thermostat. You can stay glued to those crucial moments in the game and avoid distractions. Easily swap out which game is on the big screen if you see that a drive has entered the red zone or a game is in the bottom of the ninth. We know things can get a little heated when a close game goes into the final minutes, so you can also adjust the climate from your Control4 remote to stay cool.
Get ready for the biggest games of the year with an AV installation. Contact us for a first meeting!