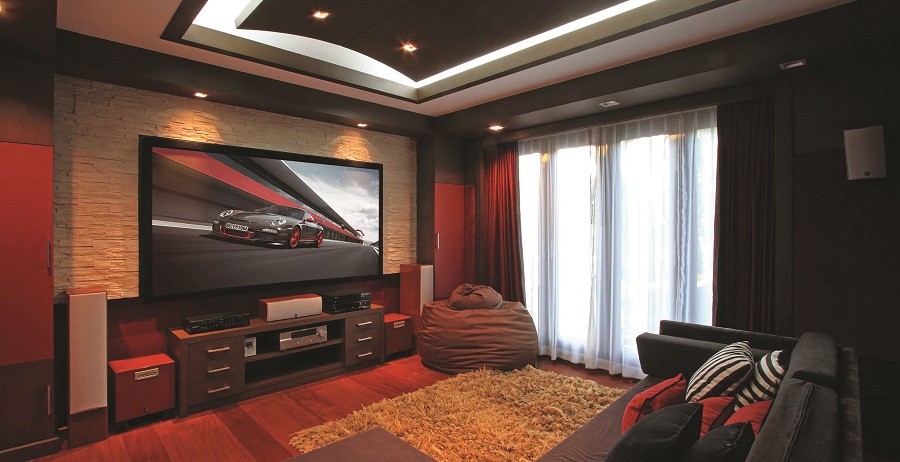 Some people like to shop on Black Friday so they can snatch up those amazing deals, while others avoid the stores like the plague because of the massive crowds. For the families who want to avoid the lines, there's always Cyber Monday. But if you are a techie and want the best home theater products or smart home automation gadgets, you may be hard-pressed to find what you are looking for – even online. Sometimes retail stores make price cuts on those hot items, but most of the time they are trying to get rid of older TV models or less-than stellar tablets. But if you want only the highest-quality products and trustworthy brands, come to The Integrated Home in the Lake Norman, North Carolina area. You'll never be disappointed with your purchase or wonder if there was a better item out there. We have exclusive partnerships with the best brands in the audio/video business—so you'll never find them at the shop around the corner. Keep reading to see our list of the best products you won't find on November 25th.
SEE ALSO: Enjoy Hands-free Automation with Amazon's Alexa
Lutron Shades: Perhaps you want to spruce up your home with new décor accents, but you also want the convenience of living in a connected home. Instead of buying those discounted curtains, invest in motorized shades by Lutron. Why? Lutron is the number-one trusted brand for lighting and shading products. As a matter of fact, their founder invented the dimmer. With Lutron shades, you'll be able to lift and lower your window coverings using a remote, mobile app, or keypad on the wall. You also won't have to sacrifice style since they offer hundreds of styles and fabric selections.
Screen Innovations: Have you ever bought a flat-screen TV, brought it home and then were disappointed by the performance? Or maybe it just didn't fit the room just right. Screen Innovations has beautiful screens for your living room that beat many TVs on the market. Their Black Diamond model displays vivid picture in broad daylight, without glare. You can leave your windows open on a sunny afternoon and watch a movie or football game in crystal clear picture. When you work with The Integrated Home, you also have the option of hiding your home theater system. We can add a motorized lift to conceal your screen so that it's displayed only when you use it.
Control4 Remote: There are so many universal remotes at retail stores, but they can't reliably control your entire smart home. You need a professional integrator to make this possible. Control4 has a smart hand-held remote that can change the temperature, lighting, shading, security, and of course the TV channel. Wouldn't it be great if you could dim the lights in the living room and turn the channel at the same time? With this exclusive control device you can.