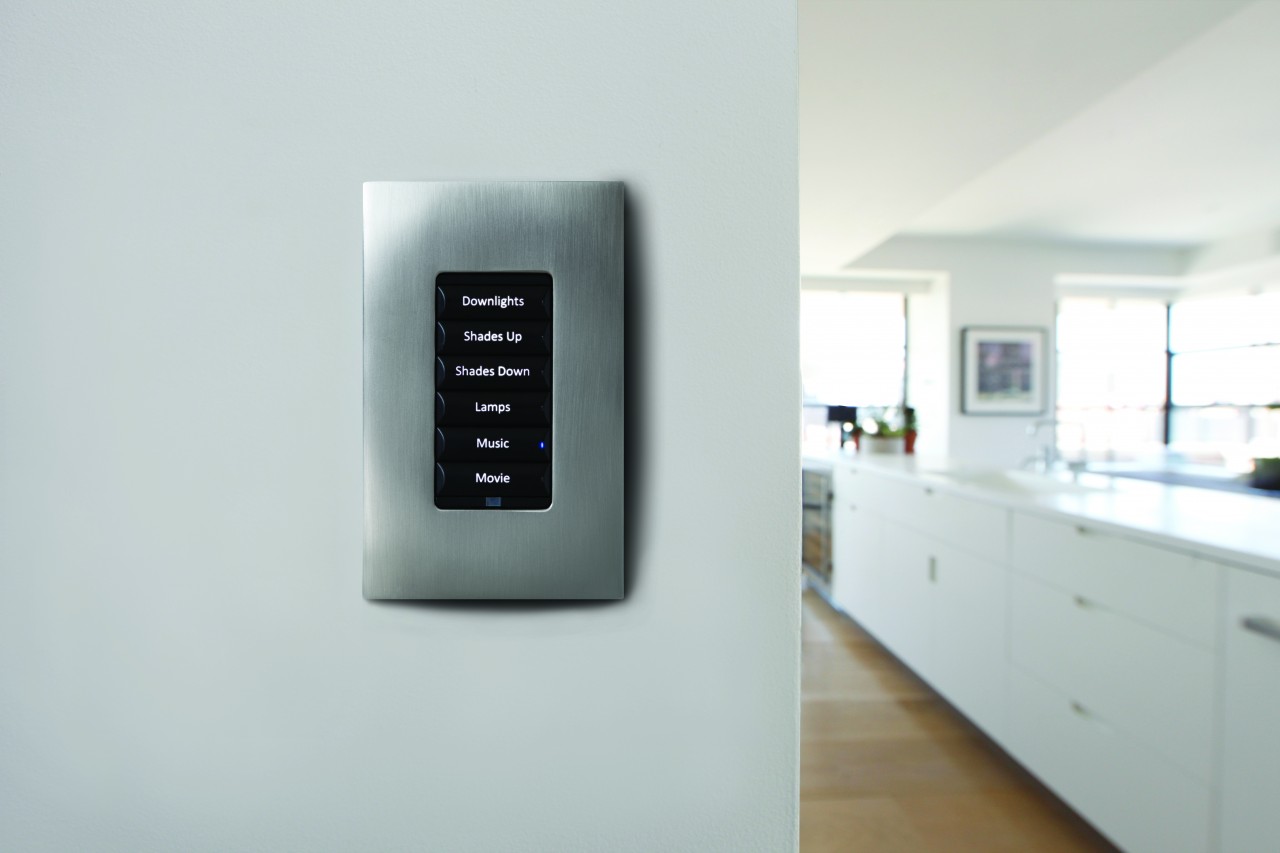 Smart lighting has so many benefits, from saving energy to adding convenience. It's definitely a simple yet stylish luxury. You may be familiar with dimming the lights to create ambiance and turning all your lights on or off by hitting one button, but you may not know about some of the other lighting features we offer in Charlotte, North Carolina homes. Customers sometimes ask us, "what else can it do?" We know you like to stay up to date on the newest home technologies, so in this blog we'll share a few of the newer functions you can add during our lighting installation – including colored lighting, customizable keypads, smart watch control, and car control.
SEE ALSO: 3 Tips on How to Enhance Interior Design with Automated Lighting
Add Color Both Inside and Out

Today, you are not limited to picking from either white light or yellow; The Integrated Home can incorporate any color of the rainbow in your home. Colored LED light fixtures are often used outside to highlight gardens, fountains or other landscaping details, and inside for special occasions. Since fall celebrations are on the way, you could plan to decorate your yard with fun fall décor, or spooky Halloween decorations and use smart lighting to show every detail. Inside, pick orange or green lights to display pumpkins or monster characters throughout the house. Of course, Control4 lighting scenes can be created for all of your holidays or family gatherings throughout the year. Using an app on your smartphone or tablet, select a color and the room you want to display it in. Tie in other features, like shading and audio, and then save the scene for later. You can also select a different setting for every light. Choose red for the front porch during Christmas or dim the lamps in the living room for a soothing evening in. Control4 lighting controls are in one convenient location on your mobile device, or are accessible using your in-wall keypads.
Stylish Keypads
Control4 keypads eliminate the wall acne created by too many switches and dimmers by simplifying your buttons and displaying them in a stylish and simple way. Our keypads can also be customized to any setting you like, such as "Welcome", "Movie", or "Entertain." They have over 35 different configuration options. In addition, the engravings are backlit so you can see the titles easily. You won't have to try every switch to figure out which one turns the kitchen lights on. Every button is named. Not only can you customize the names of each scene, but you can also pick your keypad color and style to match your personal interior design taste. You could stick with a basic white or choose a sleek chrome. It's all up to you how you want your home to look and feel – and even the buttons on the wall are included in that effort.