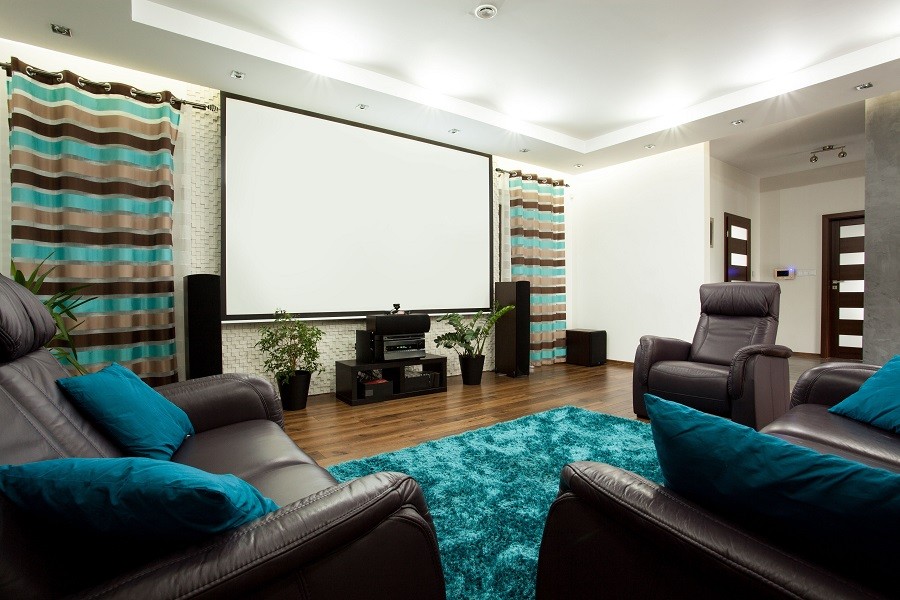 Sometimes adding a surround sound system to your Charlotte-area home is a fairly simple project. But what if the room you want to watch movies in is oddly shaped or is made of materials that complicate the installation? We want to assure you that when you work with a professional audio/video installer you can overcome any challenges. Read this helpful guide for more information.
SEE ALSO: Take Your Gaming to the Next Level with Media Room Design
Oddly Shaped Ceilings
Positioning two or four speakers in the ceiling is key to creating 3D audio where you can hear the sound coming from above you. If a movie includes a plane flying overhead or other sounds that come from above, you'll need them. But what if your ceiling is a dome, caved, or made of a difficult material like brick or glass? In cases where the speakers can't be installed in the walls or mounted on the ceiling, you can use upward firing speakers, which play the soundtrack directly upward so the sound reflects off the ceiling and back down towards you. Keep in mind that these work best when the ceiling is made of a hard and smooth surface.
Open Spaces