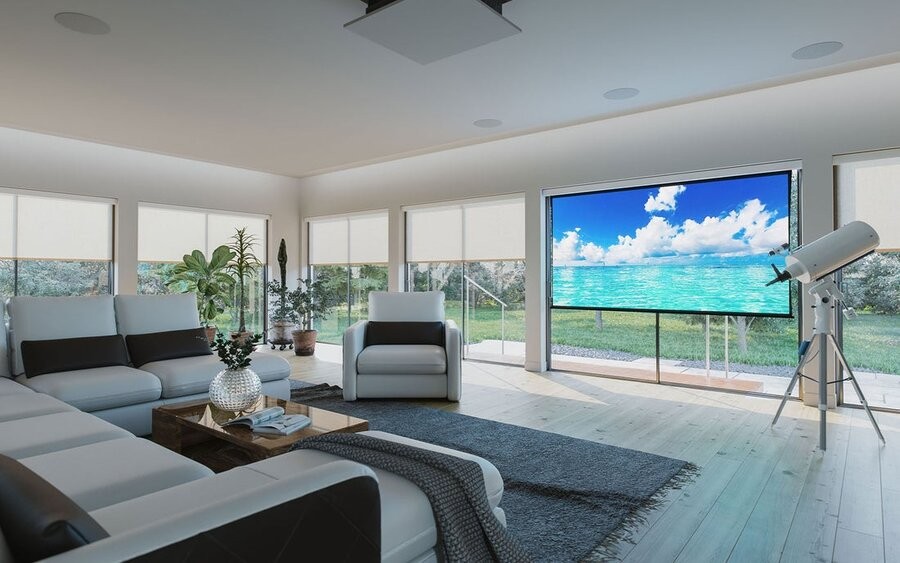 Screen Innovations Delivers a Screen to Transform Any Living Space
An immersive media room offers a perfectly curated oasis for you and your family to escape and experience your favorite entertainment in an ideal setting. There are many reasons to go with a media room installation over a home theater setup - one of them is the former's flexibility. You can create a media room in any living space across your Charlotte, NC, home - even outdoors!
Of course, to make these multi-purpose media rooms a reality, you need the right audiovisual solutions to create the ultimate viewing experience, whether inside or outside. With the Solo 3 projection screen from Screen Innovations, your media room can become the place to be all year long! Keep reading below to find out more.