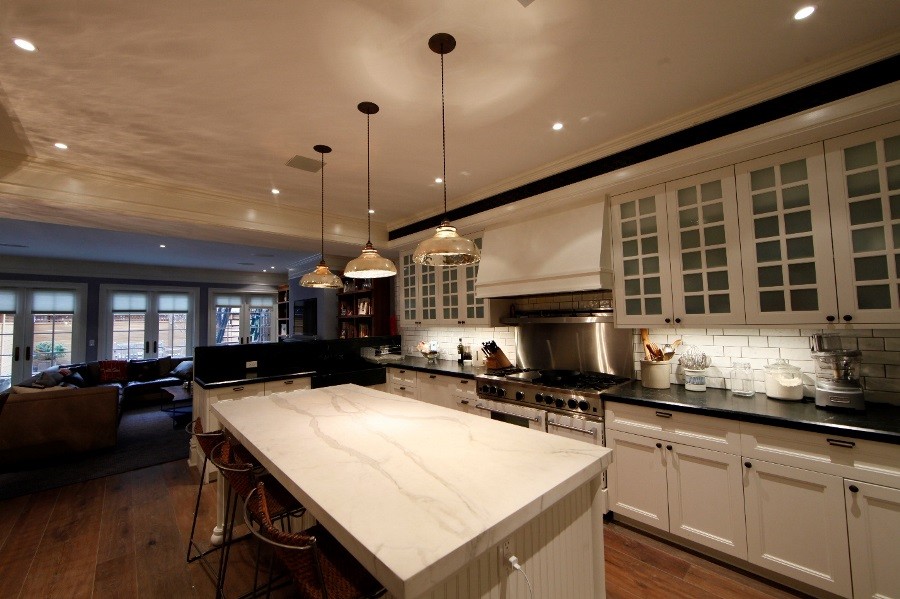 There are a lot of elements involved in interior design, such as wall color, furniture pieces, accent art, and layout. But have you ever considered how lighting plays a part in creating a beautiful home? Talk to any interior designer, and they'll tell you that lighting is a huge factor in planning out the right home design. The reasoning is that lighting affects our mood, the way we see things, and also affects how we function on a daily basis. Keep reading to discover our tips on how lighting can play a part in creating a beautiful ambiance in your Lake Norman residence, or anywhere in North Carolina.
SEE ALSO: The Integrated Home Takes Lighting to the Next Level With Automation
Include Decorative & Accent Lighting
When you hire The Integrated Home to integrate and coordinate your lighting, we go above and beyond to make your home look as beautiful as possible. We work with top-rated interior designers, electricians, and sub-contractors to create the perfect lighting scheme. Our team and partners can strategically place your lights in the right spots to not only illuminate your spaces but also highlight and complement décor. For example, a chandelier or intricate lighting fixture hanging above your dining room table is a decorative light that brings the theme of the room together while also providing a nice ambiance for a relaxing meal. Dimmers help you create the right ambiance by brightening the room for a fun game night, or lowering it for a romantic date night. We can also install special lighting around art work, like paintings and sculptures to bring attention to the detail in the artist's work. With a smart system, you can even hit a button on your mobile device to enact certain scenes when the time is right. Having cocktails with new friends? Hit "entertain" and all the lights highlight your beautiful art collection. We'll work with you to create the right lighting scheme that works best for every room.
Choose the Right Type of Light