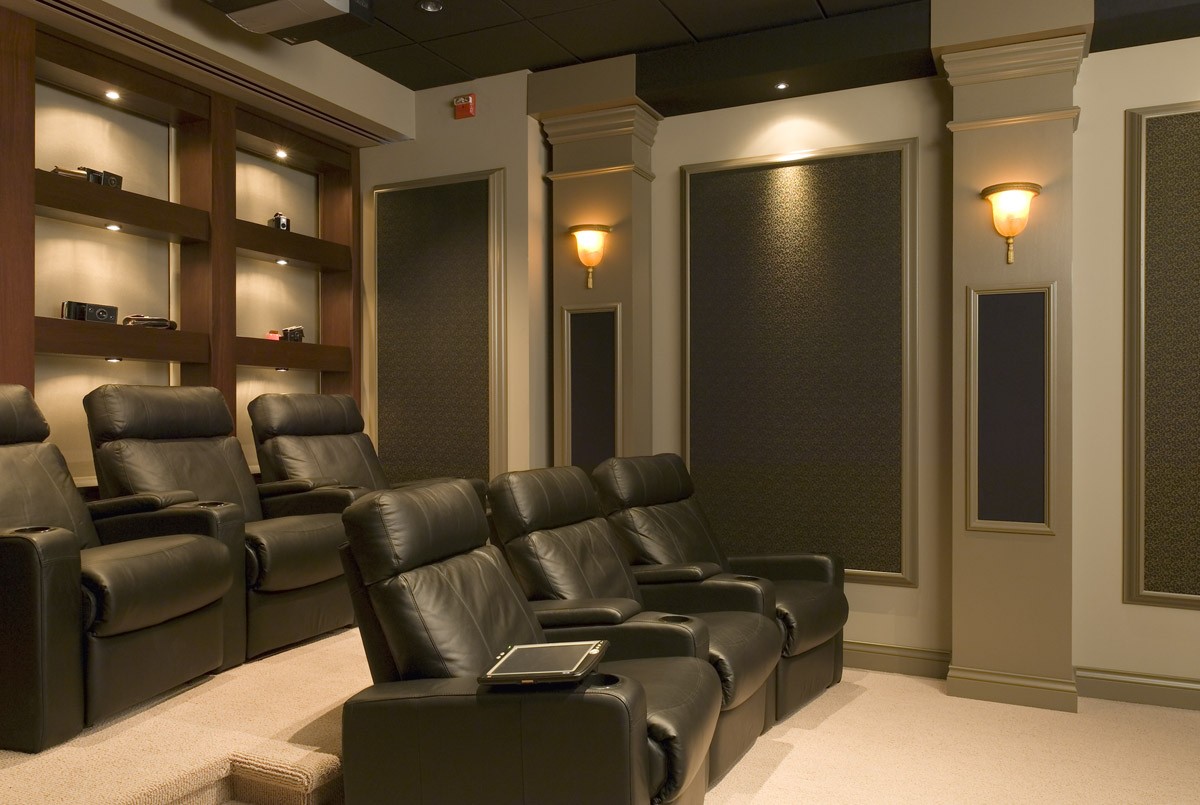 "Ambient lighting" is a term used frequently in the AV industry. It is the light that is present in a room before additional lighting is added, including sunlight, ceiling lights, and fireplaces, as opposed to task lighting or complicated, multi-layered lighting design.
Though it is an essential part of our everyday lives, ambient lighting should not be a part of your home theater experience. Ambient light rejecting screens combat this glare-causing nuisance with unique technology that we'll discuss today. Read on to find out why you should use one in your next media room installation in Lake Norman, NC!
SEE ALSO: Tips for Media Room Installations in Your Next Design or Build Project
Types of Media Room Installation Screens
There are three types of reflection screens used in your Lake Norman media room installation. Regular screens use diffuse reflectors or reflectors that reflect incoming light in all directions uniformly. Most flat-panel televisions use diffuse reflectors, which is why when you watch them on a sunny day, you'll see on the screen. Matte white screens are the perfect diffusers since white screens are designed to reflect light evenly across the display. In a dark room, projected pictures do not compete with ambient light. However, it is challenging to create a completely dark room when completing a media room installation.
Ambient Light Rejection Screens -Specular and Retroflective
Ambient light rejection screens are a recent trend in media room designs that reflect the image to the audience while reflecting any extraneous light away. There are two types of ambient light rejection displays: specular and retroreflective.