Prepare for Summer Fun With Outdoor Audio Video in Your Lake Norman Home
Enjoy Some R&R With AV Solutions in Your Backyard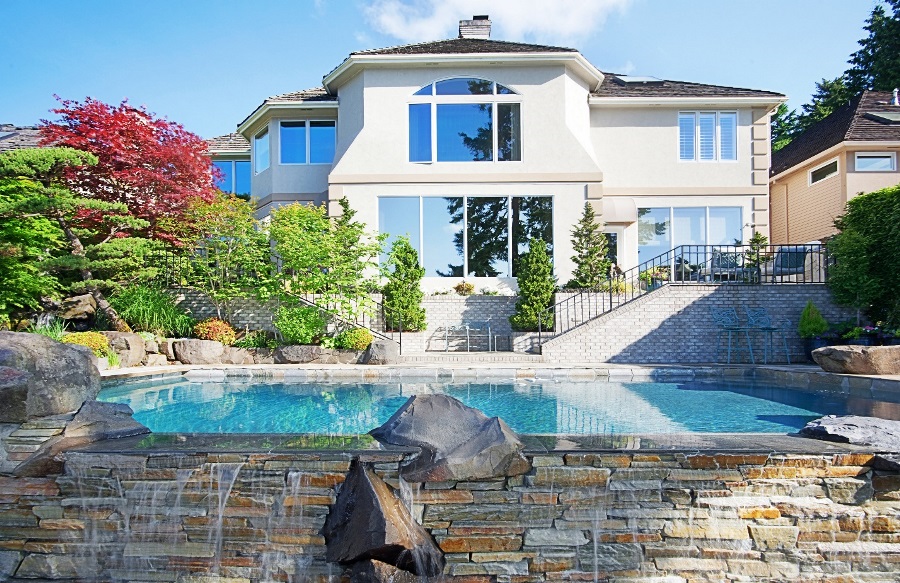 There's nothing more relaxing that enjoying a glass of wine or a cocktail outside by the lake. Even if you don't live in the Lake Norman area, hanging out by the pool or resting on the patio is a fantastic pastime of North Carolina springs and summers. Add a relaxing music playlist to your R&R time, and you'll just feel all your troubles melt away. And then when it's time to party with friends and family, you can play the sports game on an outdoor TV and turn on a hit radio station. But what is the best way to add audio and video to your outdoor areas? We recommend hiring a professional that has the right speakers and TVs – and of course you can always trust The Integrated Home to deliver the best solutions. Continue reading to learn more about our outdoor audio video solutions.
SEE ALSO: Transform the Soundscape of Your Home With Whole House Audio
Watch Movies and Sports Outdoors
If you love the great outdoors, then it's nice to have entertainment available on those days you want to get some vitamin D and catch up on the latest news or sports games. The summer is also a wonderful time to organize movie nights for the kids.
Seura TVs have been designed to live in your backyard all year long. They have a triple lock seal to block out moisture and protect against extreme temperatures. The best part is they still deliver incredible picture. Whether there isn't a cloud in the sky and the sun is shining super bright, or it's shaded and cloudy, your ability to see the video won't be affected. The Storm Ultra Bright TV uses luminoptics technology so that you can see it in direct sunlight. Seura also just released a line of Storm TVs that are in 4K UHD, so you can experience the best picture quality outside as well.
We can place multiple TVs outside and connect them to your whole house control system so that you can easily change channels and adjust the volume with a mobile device. Place one by the pool or hot tub, or maybe near your patio table or bar. The Integrated Home can even set up an outdoor projector and screen so you can watch movies underneath the stars. We'll help you create just the right layout for family fun and entertaining.
Enhance Your Landscape With Superior Sound
The best thing about outdoor audio is that you don't have to sacrifice Hi-Fi sound just because you are outside. We can incorporate quality speakers into your backyard and hide them in the foliage so you won't even see them. Our products feature all-weather materials and still bring you the performance of high-end Hi-Fi speakers. With different sizes and ranges, you can provide ambient background music or blast your family and friends with concert-level volume. For added bass, we'll place subwoofers underground. After expertly laying out your audio system, we'll test it to ensure there's evenly distributed, and full sound.
Would you like us to get your North Carolina home ready for the beautiful summer weather? Fill out this online form to get started.