The Top 3 Benefits of Installing Smart Shades
Use Motorized Shading to Enhance Your North Carolina Home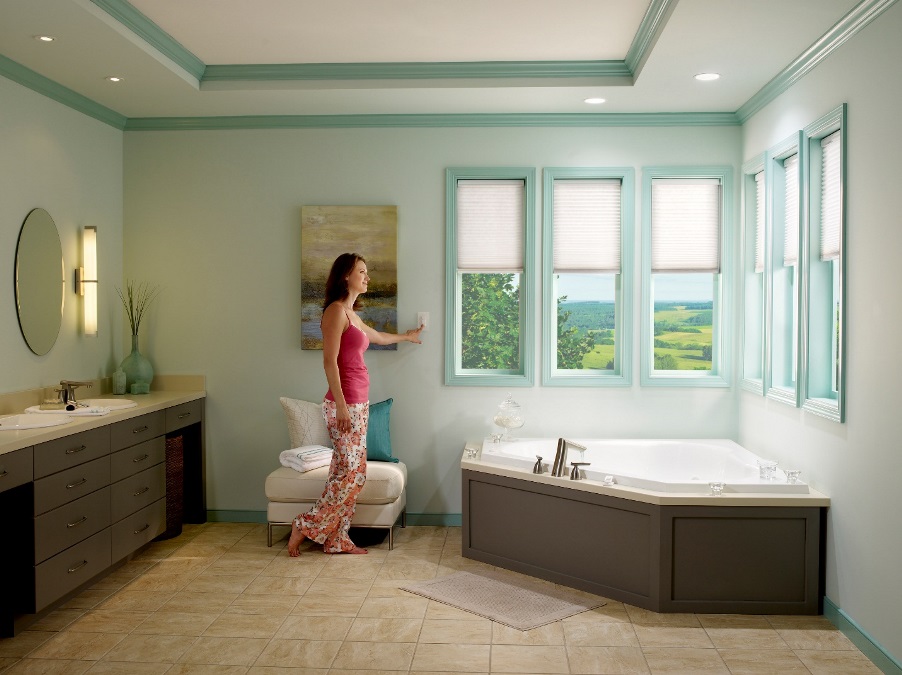 Spring is not only a time for renewal and fresh beginnings, but many people also do some "spring cleaning" and home renovations. It's also time to re-evaluate those goals we made in January. So why not consider using technology to help you reach your goals and also beautify your Lake Norman, NC home? Installing motorized shades is a great way to spruce up your home décor and also save energy, time, and money. Continue reading to learn all about the benefits of motorized shading.
SEE ALSO: Smart Home News for Control4 System Owners
1. Save Energy
A main reason people decide to install motorized shades is saving energy. Shades are an essential part of a climate control system. They work with lighting control systems and smart thermostats to affect the temperature of your home and reduce energy use.
Solar shades block out UV rays so that your home stays cool, but also let sunlight in so you don't have to keep the artificial lights on all day long. Lutron reports that you can save up to 60% on energy usage by coordinating your shades with a lighting control system, such as dimming your lights and lowering your shades for most of the day. The best part is, your smart home automatically raises and lowers the roller shades or draperies all day long and you don't have to lift a finger. Put them on timers, or hit a button to activate a morning or goodnight scene.
By taking the load off of your thermostat and using less electricity, you'll not only see a difference on your utility bill but also feel good about reducing your carbon footprint and being lest wasteful.
2. Add Beauty
When you come to The Integrated Home with a specific project in mind, you can be assured you won't have to sacrifice style and beauty for the sake of having the latest technologies in your home. Lutron has many options to make your home look gorgeous. They have more than 1,500 materials, styles, textures and colors to choose from. Some examples include Venetian blinds, fashion honeycomb, pleated, and vertical drapery—as well as many colors, fabrics, and patterns. You'll be able to match your motorized draperies or roller shades to the color scheme of every room. Pick a bold pattern or a subtle color to add that extra touch of beauty and elegance. You can rest easy knowing that you won't hear or see any of the technology. Lutron's motorized systems are highly-rated for their quiet operation and stylish design.
3. Improve Your Security
Having many windows can pose a problem if you don't have easy-to-use controls. Maintain privacy and peace of mind by using a remote control or mobile device to raise and lower your roller shades or drapes. With a handheld remote, smartphone or tablet, you can adjust the shades on even the highest windows. Whether you are getting dressed in the morning, starting a shower, or nursing the baby, automated shades remove the need to get up and close the blinds, saving you time, hassle and ensuring your privacy.
You may be surprised to find that a lot of the smart home solutions The Integrated Home provides can also be used to protect your property. Lighting, audio/video, and even shading solutions enhance home security. While away on vacation or business, you can set your shades to lift and lower at different times of the day to make it appear as if someone is home.
Contact us online if you'd like to update your shades!