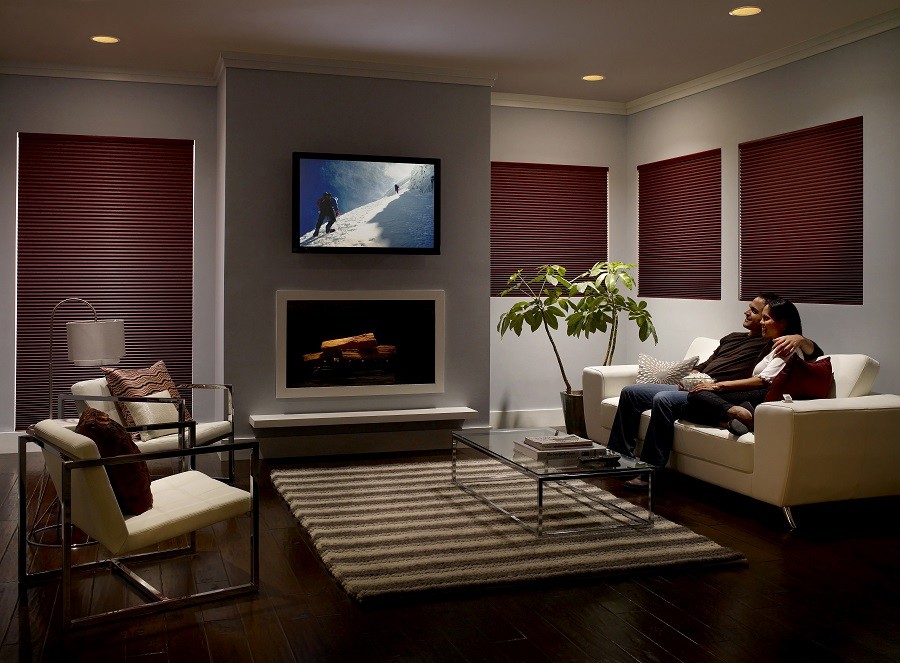 Spring is the perfect time to spruce up your home with new styles. Whether you want to completely redesign your home or just rearrange the furniture, the small touches make a big difference. Shades, in particular, can have a dramatic impact on your interiors. But are your shades easy to control and are they versatile enough to work with the other smart devices you own? Motorized shades are not only convenient to use, but they also add beauty and style to your home. With so many options, how do you make the right choice? The first step is learning about all the different shade types and fabric types and how they will affect your smart home performance. Keep reading to learn more.
SEE ALSO: The Top 3 Benefits of Installing Smart Shades
Choosing a Shade Brand
The Integrated Home is your local Lutron-certified dealer, and there's a reason why we have chosen this brand over many of the others. While Thomas Edison invented the light bulb, Lutron practically invented lighting control. Their company has been innovating lighting and shading solutions for over 40 years. They've installed lighting and shading systems in the White House, Windsor Castle, and many other famous sites all over the world. As a leader in integration technology, we trust Lutron over all the other names.
Choosing a Color for Your Shades