3 New Ways to Control Your Home's Climate
Smart Thermostats Provide Easy-to-use Controls for the Whole Family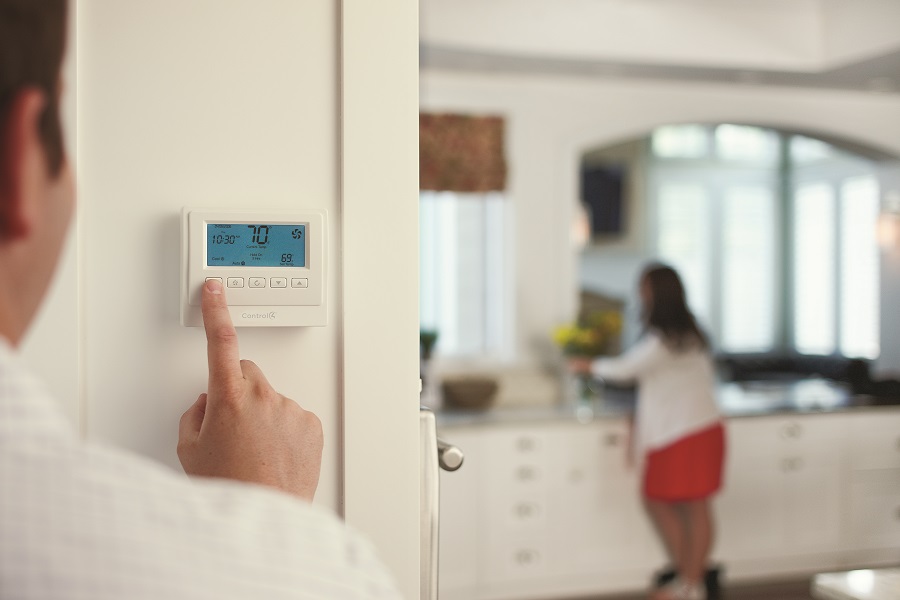 A smart thermostat is certainly a key feature in any smart home. Being able to control the temperature of your Charlotte, NC home quickly and easily is quite convenient. Today we are sharing a few new ways you can access your climate control system. Our Control4 smart homes have many different options, from using an app on your smartphone to geo-fencing technology. Keep reading to learn more.
SEE ALSO: What is the Best Wireless Thermostat?
Geo-fencing
Geo-fencing technology allows you to control your smart home using your location. Your smartphone uses GPS to pinpoint where you are and then start or stop certain functions. For example, if you want your home to be nice and cold when you get home from work, create a setting that turns the air conditioning on to 72 as soon as you are one mile from home. Geo-fencing creates an invisible perimeter around your property so that when you step inside that fence, your smart home goes into action turning on the air conditioning or heater, turning on the lights, music, or TV as well.
Voice Control & Smart Scenes
The Echo, Dot, and Tap can connect to your Control4 smart home system allowing you to control any feature—including the climate. Walk inside the door and say, "Alexa set thermostat to 72" and the air will turn on right away. You can also create custom scenes that include a climate setting, such as "Welcome Home". Say, "Alexa turn on Welcome Home" and the room will cool down, your stereo system will start playing your favorite music artist, and the security system will turn off. It's always nice to multi-task, especially when your home listens to your every command.
Automated Settings
Automation is all about letting your home run on its own according to your lifestyle so you don't have to worry about managing every little detail. While you can certainly rely on geo-fencing technology, voice control, or pressing a button on your phone, automation takes home control a step further so controlling the climate is the last thing you have to worry about. Create a schedule for morning, afternoon, and evening so your smart thermostat changes the temperature throughout the day all on its own. At 7 a.m. when you leave the house, the temperature will go up to 78 to save energy. When you return, the house will automatically cool down to 72, and then 74 at night as you're sleeping.
This may seem like an old-school technique since old thermostats even have the ability to be put on a schedule according to the time of day. But what about when you go on vacation? Or you have guests over that like the house a bit warmer? A smart home gives you the ability to easily change these settings. Go into your Control4 app and select "Vacation Mode" for when you leave town and it will override that daily schedule. When you return you can press one button to send your home back into its regular programming. The beauty is you won't spend time re-programming the thermostat; you can press one button and move one with your busy schedule.
To use any of these new features in your smart home, contact us online.