Tech Spotlight: Screen Innovations' Motorized Window Treatments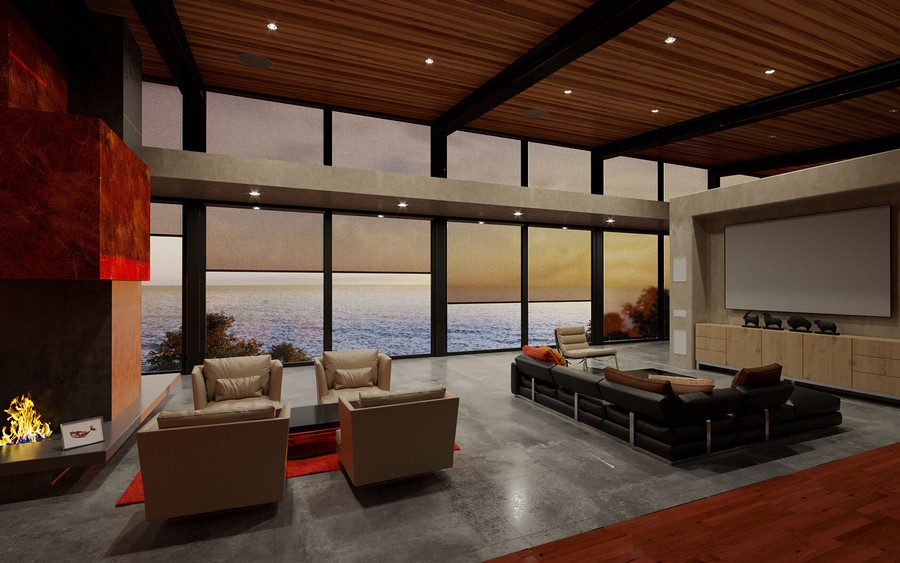 Discover Battery-Powered & Wireless Motorized Shades
Let your house work with you, not against you. We all know maintaining a household can be difficult. Dust bunnies appear out of nowhere, the dishwasher is full, and you need to stop by the store before dinner. So take one daily task off of your shoulders with motorized window treatments and watch how they enhance all hours of the day.  
Today, we're spotlighting smart motorized blinds by Screen Innovations, an Austin-based manufacturer specializing in motorized window treatments, outdoor shades, and projector screens. Their shades run on battery power and a Zigbee 3.0 wireless network. How does it work? And what is Zigbee? Read on to discover how Screen Innovations will help your Lake Norman, NC, home.
SEE ALSO: The Perfect Screen for Your Short-Throw Projector
Liven Up Your Home's Appearance
Screen Innovations' motorized shades come in three models: The Nano Box, Nano Roll, and Veil. The Nano Box is a 'cassette' design, with a sleek 2.75-inch box at the top of the window that extends and retracts the fabric of your choice. It can even lower two different fabrics so that you can choose transparency levels. The box is color customizable, too, so you can match the walls and windowsill paint. A siding addition lets the blinds cinch right up against the window, making the room black as night (handy for home theaters!).
The Nano Roll lowers shades in a rolling fashion without a compact box. The Veil format extends floor-length drapes horizontally, not vertically, and activates by pulling on the fabric. This is an excellent option for wall-sized windows, and can even fit curves, covering any area.
Control Wirelessly with a Zigbee Network
Smart shades by Screen Innovations are battery powered and wirelessly operated, making them simple to install in an existing home, as you won't have to run wires through the walls. From your mobile app, voice-assistant speaker, or a touch panel on the wall, you'll activate your blinds in an instant.
Every shade connects wirelessly to each other and your smart devices through Zigbee 3.0, a wireless network, unlike Wi-Fi or Bluetooth. With Zigbee, all devices run on the same channel and push small commands through a mesh network. Smart systems like Control4 use Zigbee, and your Screen Innovations shades can integrate with the rest of your smart technology.
Use Screen Innovations to Your Advantage
Through your Control4 smart system, you can set your motorized shades to rise and fall at the perfect moments automatically. Switch up your morning routine and let your blinds intelligently rise to let the sunshine in while your whole home audio gently plays acoustic music.
Want to keep the house cool during the day? Tap on your home's shades from your phone or tablet, and blinds will automatically block the sun, rising once direct sunlight has passed. At night, translucent shades will lower so you can still admire lights on the lake while maintaining privacy.
Could your Lake Norman home benefit from a motorized shades installation? Contact The Integrated Home here or give us a call at (704) 412-4040.